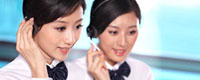 Tel: +86-756 5651896
Fax: +86-756 5651896
E-mail: info@avidcircuits.com
Add: Building D,Kdstech Industrial Park, Zhugang Av., Doumen District, Zhuhai, China
Skype: wendy-0727






AVID Engineering

Support Team is available to assist customers with any question during the
production process of a product. And when products are revised, the team incorporates appropriate
performance improvements. Upon request, the Engineering Support Team provides customers with
NPI(New Product Introduction) feedback related to manufacture ability issues, cost reductions and
the transfer from the prototype stage to regular production.

Acceptable File: Gerber file(RS-274-X or RS-274-D with aperture list and drill files)、Protel、
PADS、POWERPCB、Auto CAD、ORCAD


Software CAM: Genesis、CAM350